April 2021 Brave User Growth Analysis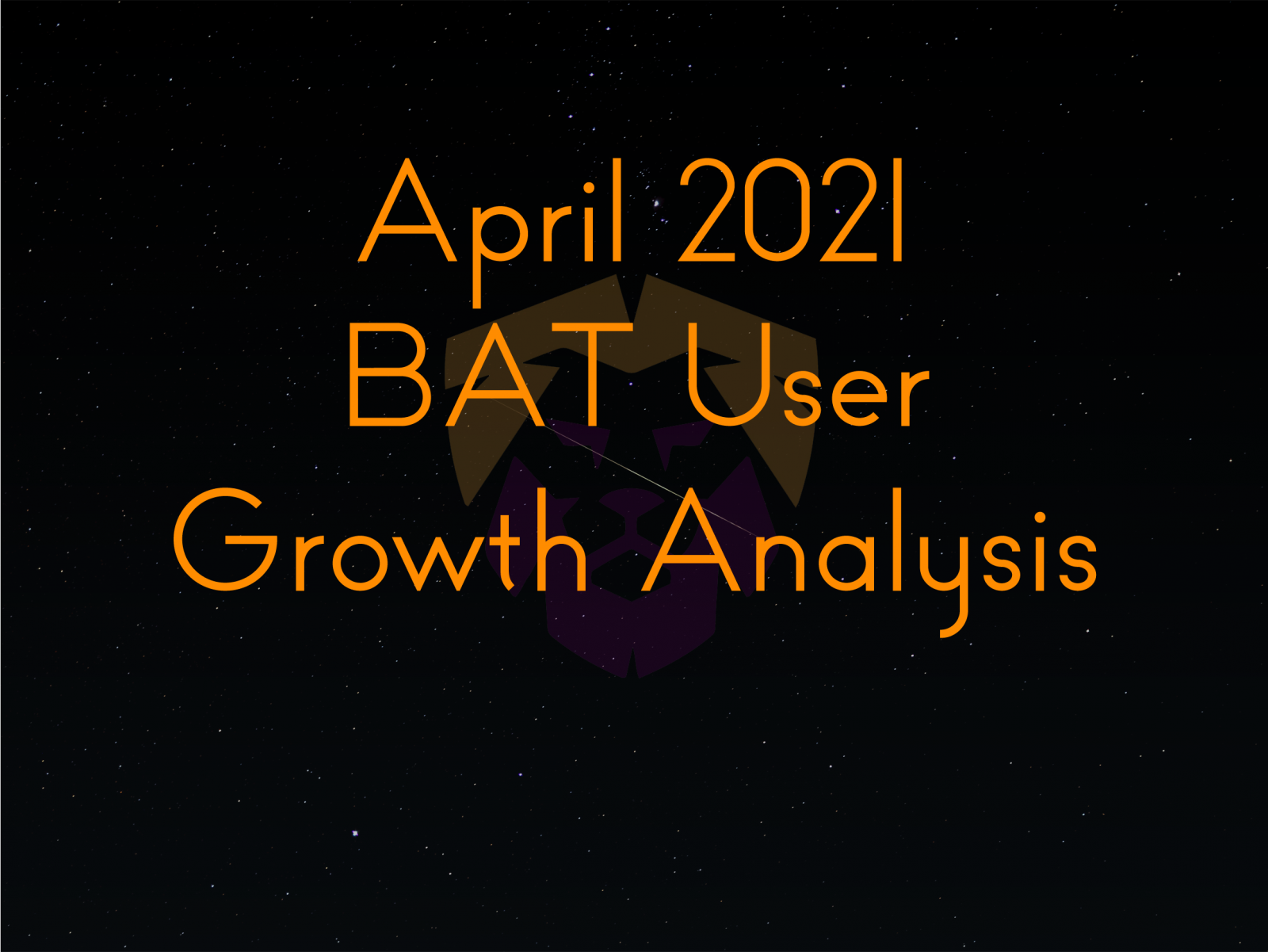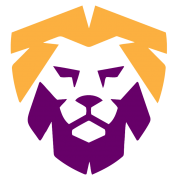 Brave revealed the latest numbers of Brave Browser users on their data transparency feed and the numbers are looking pretty good: 30 million Monthly Active Users (MAUs) and 10.6 million Daily Active Users (DAUs) in the month of April 2021. The growth of +1.0 million MAUs is quite impressive in its own right, but I believe the biggest story of the month is the growth of the DAUs at +800,000, tying it for the biggest jump in DAUs month-to-month with the one between December 2020 and January 2021. This one is more significant because it's happening in a non-holiday month in the middle of the year. Below is a table denoting the last year of Brave Browser user growth.
Months link to official sources denoting numbers. % rounded to nearest tenth.
Roadmap 2.0 Projection User Growth Status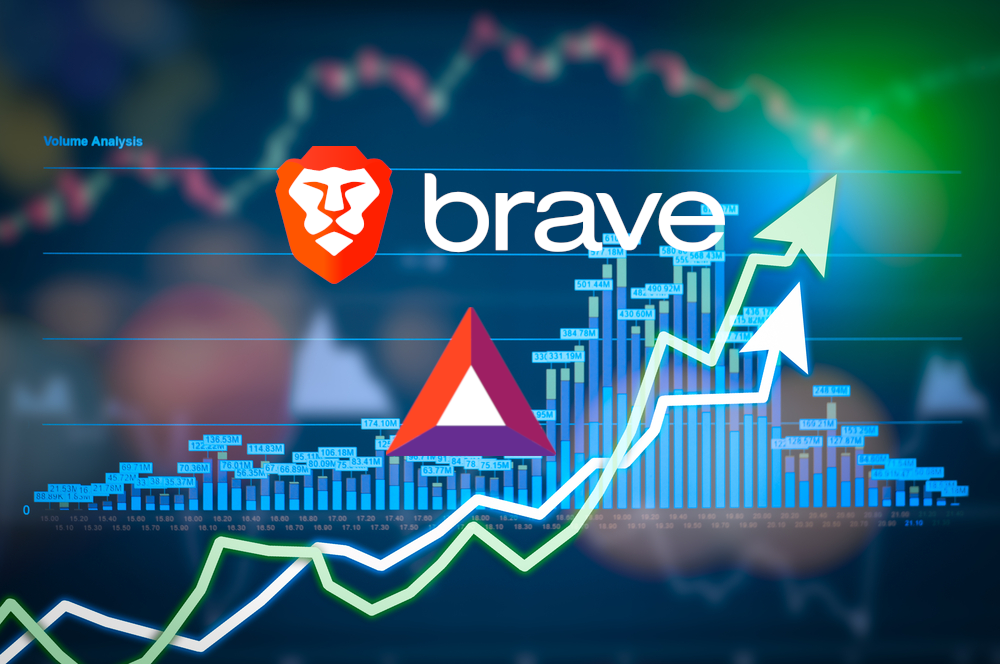 Growth is continuing at a very nice pace, as you can see. I made projections last month that if Brave Browser continued at the rate that it did last month, that it would be able to hit its Roadmap 2.0 goals of 50 million MAUs and 17 million DAUs by August 2021 and December 2021 respectively. So far, Brave is about -3.1 million behind my impossibly optimistic MAU projection, but it's actually slightly exceeded my DAU projection by +0.1 million.
Brave generally leads with the bigger number in news releases, but I think the more important number is the total of DAUs. Brave now has the ability to tell advertisers that over TEN MILLION people are active on the platform every single day. I believe that's guaranteed to turn some heads in advertising companies meeting rooms. That being said…
It seems like Brave is quite on-track to meet their DAU projection, but I'm a bit concerned about their 50 million MAU goal by the end of the year at the current rate. Even though 1 million new MAUs is nothing to scoff at, they have 8 months to gain 20 million MAUs (or about a shift of 2.5 million MAUs per month for the rest of the year). This number may seem unobtainable, but keep in mind that Brave does practically no widespread advertising and the growth we see is almost purely by word-of-mouth and partnerships.
If Brave really wanted to boost these numbers to meet their goal, I fully expect a concentrated ad campaign to funnel people into the ecosystem in Q4 2021.
Events for April 2021 That Might Have Affected Growth + Speculation
So, what might have affected the growth rate in the month of April 2021? Well, we have the following:
April 1 – April 30 – Basic Attention Token Price Growth + All-Time High
The price of BAT started the month at $1.16 and, within a week, reached an all-time high of $1.65. This very likely had a positive effect until the sudden tumble of the market, where the mid-March 2021 level of about $0.88 at it's lowest. However, if you did invest in BAT on April 1 and held it all month, you would have actually seen a $0.10 increase per token held, as the price of BAT on April 30 was $1.26. I do wonder if people were generally positive about this change and the sudden discount on BAT?
April 7 – BAT Roadmap 2.0 Update 1
Brave showed off in an update of the Roadmap, which included progress made on some anticipated products, featuring a Brave Wallet mockup. They also offered up some tidbits of information regardling the Brave DEX, which I believe is probably the biggest Trojan horse app they have in development. If they are able to hit 50 million MAUs by the end of the year and have the DEX up shortly after, they could potentially have the most used crypto DEX on the planet. Very exciting stuff for me!
April 12 – Brave Disabled FLoC
In what would probably be one of the least likely reasons for a growth spurt, Brave was proactive in disabling the Google FLoC proposal from Brave Browser. People who are serious about privacy, though, may have considered this a good move by the team and migrated over.
I wrote about this particular issue in more detail, in case you were interested.
April 22 – Brave Becomes the First Browser Featured on Epic Game Store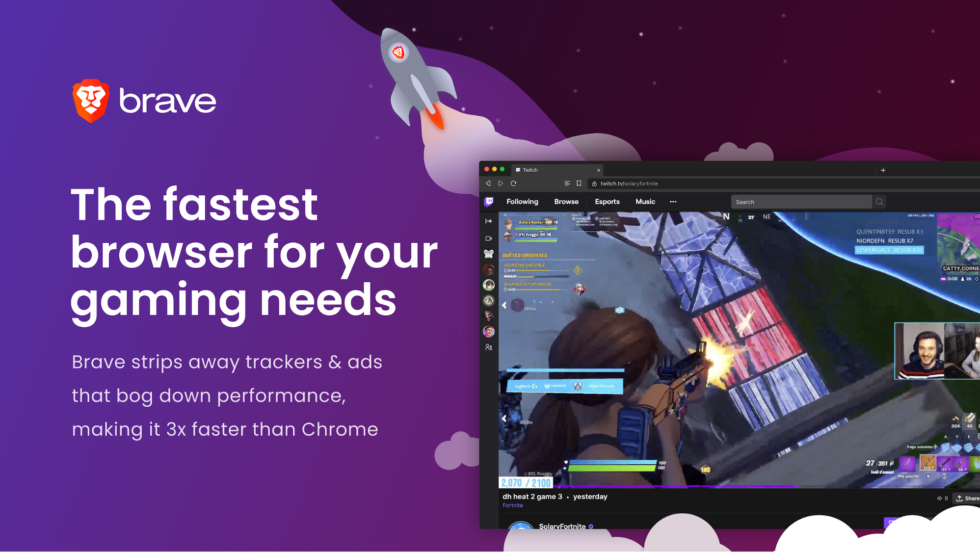 As the official post says, Brave was featured download on Epic Game Store (EGS). EGS has a userbase of 160 million users and just the exposure to that many users could have affected the rates. However, I think the bigger tell will be the numbers in May, since this was only implemented with 8 days left in April.
Conclusion
Brave continues to plug along quietly with continued strong growth. I know that there is a lot of anxiousness from a lot of proponents of BAT for the entire world to recognize the genius of the ecosystem and for their holdings to go 10x/20x/100x, but I continue to stress the quality of patience. The Brave team is creating a host of products and suites that take significant man-hours to produce. If you're expecting to get rich quick with BAT, I'm of the position that you are barking up the wrong tree. If anything, BAT is a get rich slow scheme! Haha.
However, when Brave finally manages to iron out all of the kinks with the payment system, self-service, mobilize the DEX, and the rest of their goals, they are going to have one of the most complete crypto projects in history. And we're all very early!
While I do recommend everyone who reads my articles to pick up some BAT and other crypto to save up, as always, DO YOUR OWN RESEARCH and ONLY PUT IN WHAT YOU CAN AFFORD TO LOSE!